Visitor Counter
Inserted 1/3/09
Announcements
Garden Tour
"Gardens to Inspire
and Delight"
will be held April 25 & 26, 2015.
Details to follow.
---
Congratulations!
Plano Garden Club was Awarded the National Garden Clubs, Inc. 1st Place Yearbook Award
---
Monthly Meeting Snapshots
---
PGC Scholarship for College
Sophomores

Click here for information.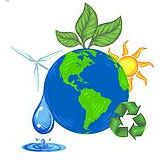 Mission
The purpose of Plano Garden Club is to encourage the study of and to promote an interest in gardening among amateurs, to aid in the protection of native plants and birds, and to encourage civic planting.
Meetings
You are invited to join Plano Garden Club for our general meetings which are held at 9:30 the first Tuesday of each month September through May at St. Mark the Evangelist Catholic Church McGivney Hall 1105 West 15th Street, Plano, TX. Social gathering at 9:30 and meeting at 10:00. (Click for map)
Dues
The annual club dues are $35.
Theme
Gardening for Fun, Friendship and Flowers
15,307